"Staying one step ahead."  It sounds so simple.  It sounds so automatic.  But that is potentially one of the most critical responsibilities of a CEO.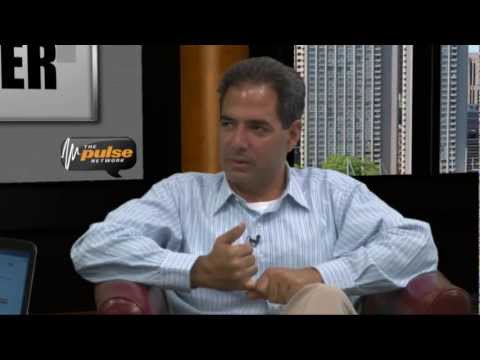 In this episode of CEO Corner, we talk with Gary Spirer CEO of Questionmine, where he lays out some basic principles of being a great CEO – whether you are launching a business or growing a business.  And remember – if you are not growing, you are shrinking – so for every CEO – it is always about growing a business.  For me, staying one step ahead is a mantra that every CEO needs to always be thinking about.  And take note – it is not two steps ahead or five steps ahead.  Gary does a great job of explaining that one step is the magic.  In explaining it, he tells other CEOs that it is not about seeing the future and predicting the future and being a futurist.  Instead, it is about seeing the direction of the future and pointing the company in that direction.  Customers do not buy futures – they buy in the present and they buy a company that can see the future opportunities and align themselves with that – staying one step ahead.
I also found this other statement thought provoking – "we do what we do well".  In other words – yes – there are other things we could do as a company but Gary keeps the company focused on the core competencies that it can do well, not letting it or anyone get distracted.  This discipline is critical – especially when coupled with the challenge of staying one step ahead.  And with that, Gary spends a lot of time with his company focusing on demonstrating the value of what they deliver.  So often, companies fear defining and measuring the ROI of their offerings.  But more and more, that demonstration of ROI is becoming the differentiating factor for successful companies.
And finally, make the sale simple.  Customers have a difficult time if they feel they have to decipher your selling proposition and make their own determination of the value that you bring.  Make it simple, clear, and understandable.  Don't be afraid to over-simplify it – as we talk about often on CEO Corner – in a lot of ways the elevator pitch has become even more condensed and the challenge to simplify the message even more critical.
Check out the episode of CEO Corner with Gary Spirer from Questionmine – there is a lot to learn about being a great CEO and Gary lays out these critical success factors in a very clear and concise way as he walks us through the evolution of Questionmine.
Be sure to watch the full CEO Corner with Questionmine and feel free to tweet or e-mail me ssaber at ThePulseNetwork DOT com.  Interested in being a guest on CEO Corner?  Contact Bruce Karten, bkarten at ThePulseNetwork DOT com.